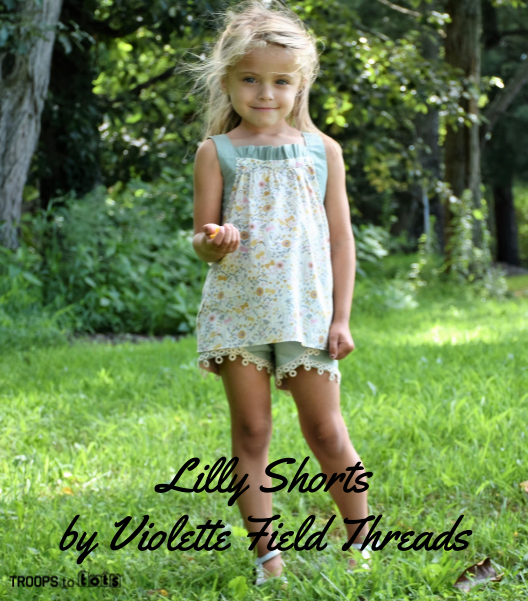 I recently sewed up some sweet outfits for three little girls I know as part of a blog tour we participated in for
Sis Boom
, you can read more about that
here
. Preparing for that post was a lot of fun, I sewed all the girls' clothes and I wanted to show the additional pieces created to make these outfits.
This outfit was my favorite out of all the ones that I sewed. It just came together so well! I used Violette Field Threads
Lilly shorts
to complete the look. These shorts were a quick and easy and have so much potential for creativity! For the short's fabric I used a sage green lawn from
Miss Matatabi
that is no longer available and a pink quilting cotton for the lining. The lace is from
Mood
(and as of today is still in stock and on sale).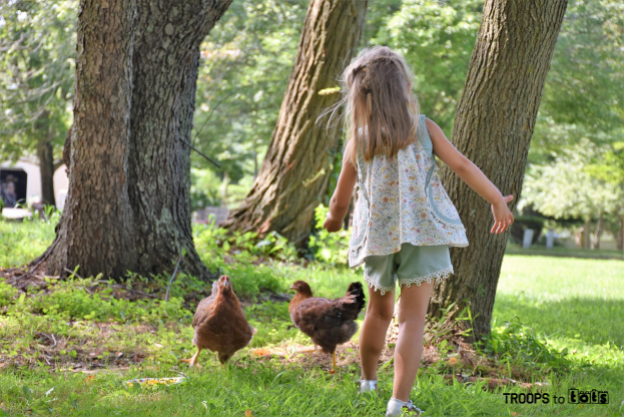 Besides the design lines of this pattern, I really like the fact that it is lined. The sage lawn used as the main fabric was the strangest lawn I've ever used. It acted like a leather because every hole stayed, I couldn't baste out of the seam allowance because it damaged the fabric. On top of that it wrinkled like linen. Having the lining helped to make this fabric work for the shorts, since it helps to decrease the crazy wrinkles.
I foresee many Lilly shorts in our future!
PS - Don't forget to enter our giveaway for a free pattern, more here.