The horse fabric is from Art Gallery and is part of the
Anna Elise
line and this print is called Encolureful and Pretty, just like my little girl! The bodice fabric and thin bias tape (for the tie) is from
JoAnn
and the
Swiss Edging
is from Martha Pullen.
The sewing fairies were looking out for me with this dress, so many things could have gone wrong but every obstacle I faced had a solution and this dress was a joy to sew. To start this dress, as designed, does not have a lined bodice, and uses the lace trim as the raw edge finish for the neckline and armscye. To be able to line the bodice I had to add seam allowances to all the edges of the pattern pieces (except for the foldline on the front piece). I also added seam allowance to all the edges of the skirt pieces (again except for the foldline).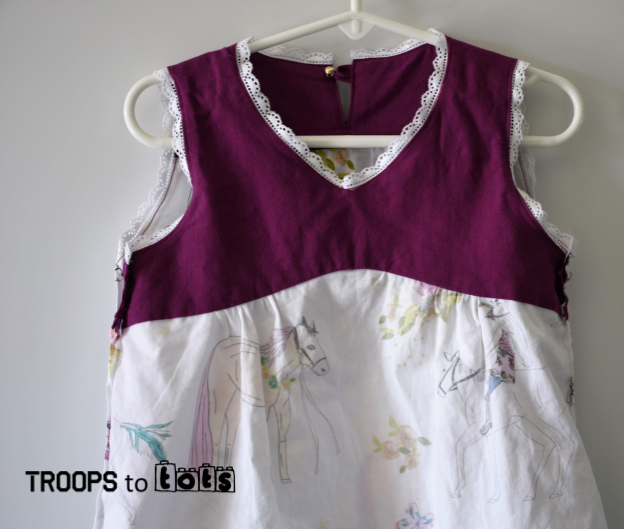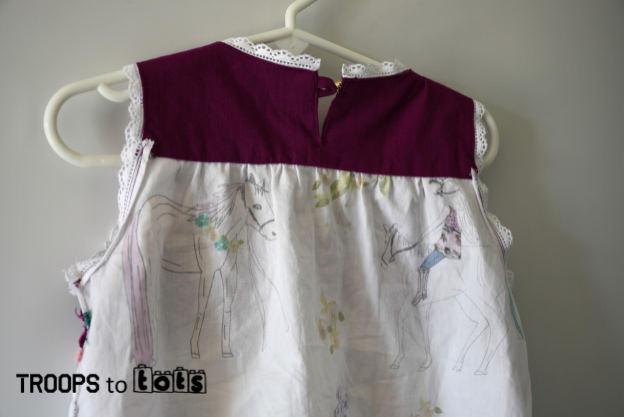 I was slightly short of fabric at the bottom of the skirt. To compensate for this I used the bodice fabric to create little triangles at the bottom of the hem, and trimmed with lace.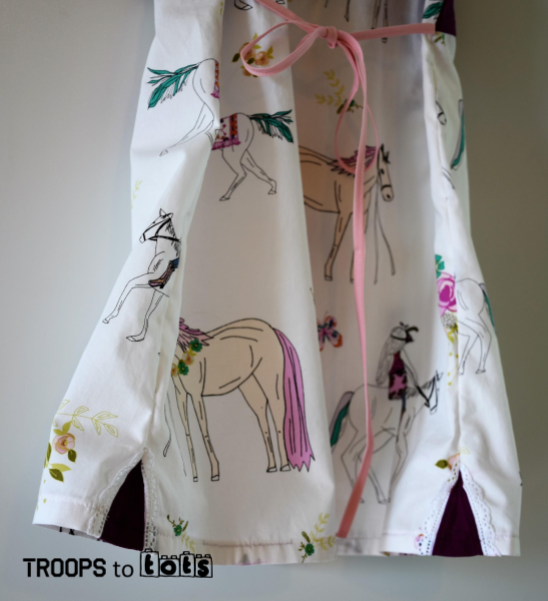 Next I decided to add a tie using some thin double fold bias tape. I am still traumatized from turning the straps of the
Ice Cream Dress
and had no ambition to make some!
Lastly instead of a tie for the top closure I sewed on a loop and button.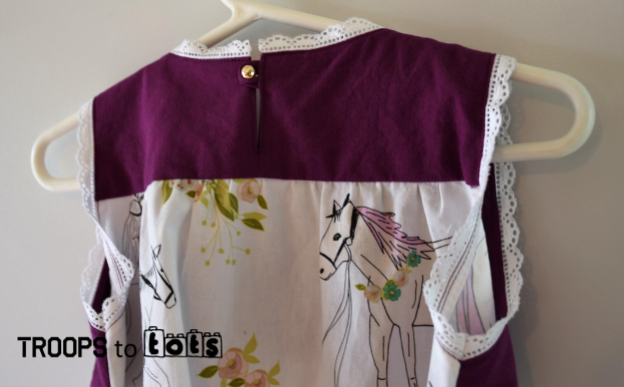 I sewed the size 2, Little E wears a 4T. The bodice fit is spot on and fits nicely. 1 ½ inches had to be removed from the hem and I sewed a 1 inch double hem. The dress has quite an "A" shape to it, which made the hem a little tricky. I sewed a line of basting stitches on the second fold of the hem (through all layers but the right side of the dress, hope that makes sense). I gathered the fullness and distributed it throughout the hem and sewed the hem like normal than gave it a good press. I'm not sure where I got the idea from, but it worked fantastic.
And here are the rest of the photos!!