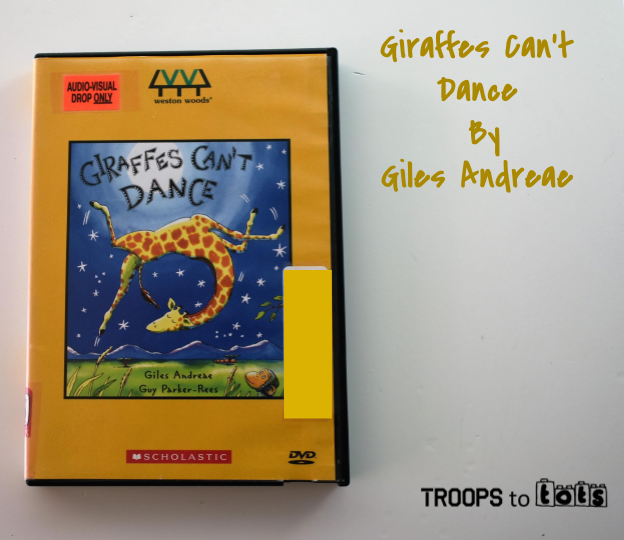 Our book this month is "Giraffes Can't Dance" by Giles Andreae. This book is so popular right now we had to borrow the audio book and DVD because all the books are checked out and there is a month long wait. If you are having the same trouble as us with finding this book there are also several videos on YouTube. The books all being checked out might have to do with school being out and summer reading in full swing. Our library has a fantastic summer reading program, and even a Pre-Kindergarten program called "1,000 Books Before Kindergarten". We are very fortunate to have such an active library with an amazing children's department!
"Giraffes Can't Dance" is about a giraffe who wants to dance but is made fun of by all the other animals when he attempts to. Than he meets a new friend who encourages him to listen and follow his heart (and his own music). The book has a rhythmic tone to it which makes it a fun read. The illustrations by Guy Parker-Rees are wonderfully done too. I hope you enjoy this book!
I am struggling this month with coming up with age appropriate activities that correspond with this book, however I found several resources for children in kindergarten thru 2nd grade that I have listed below.
Teaching Ideas

- This one has links to a few YouTube videos and separates the teaching points of the book into subjects

Kid Soup

- Here you will find craft projects among several other things.

Art For Kids Hub

- has a video on how to draw a giraffe and how to

finger paint

one too! We will probably end up doing this one along with a few other activities.